LML Scooters Cambridgeshire
Scooters are an eco-friendly, cost-saving mode of transportation that many people are turning to as an alternative to owning a car. Continue reading to learn more about LML scooters and get information on local companies and providers that will help you in your search.
---
Terry Rudd Motorcycles
01406-422430
Fen Road Holbeach
Spalding
C&A Superbikes (Kings Lynn) Ltd
01553 813 650
Tottenhill Retail Park
Tottenhill, Kings Lynn, N
The Two Wheel Centre (Kings Lynn)
01553 772116
102/103 London Road
Kings Lynn
Stamford Superbikes
01733 235213
Peterborough
Shrewsbury Avenue
Rider Motorcycles Ltd T/A Taz M/Cycles
01733 358 555
First Drove
Peterborough
H K D Motorcycles
01406 370629
271 High Road Whaplode
Spalding
Ufo Motorcycles Ltd
01480 454676
15 Clifton Road
Huntingdon
A1 Honda
01780-763232
36A Broad Street
Stamford
C & A Superbikes Ltd
01553 813 650
Tottinhill Retail Park, Tottinhill
A Superbikes Ltd
Tottinhill Retail Park, Tottinhill - Kings Lynn - P
Haywards Girton Garage Ltd
01223 276128
Huntingdon Road
Cambridge - Cambridgeshir
LML Star Deluxe
Friday, 28 November 2008 16:39
LML Star Deluxe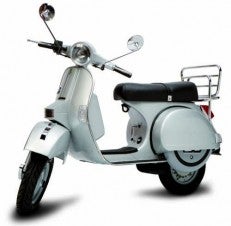 We all know the story behind LML product... essentially an Indian built Vespa... built from some old tooling that was retained by one means or another after a stint manufacturing for the Italians. LML have announced a couple of new models at EICMA in Milan.
Basically this is the same old machine that is licensed by a few companies globally, rebadged and sold around the world as things like the Genuine Stella in the USA, Belladonna in Oceania and Star in Europe. So what we have is essentially two new PX Vespas a 125 and 150cc version to update the range.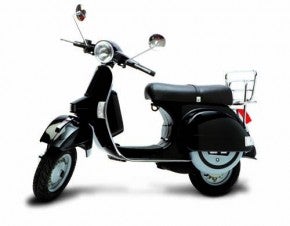 The new and exciting part seems that they have retained the 2-stroke format and acheived Euro 3 Compliance. The 2-stroke engines automagically mix the oil with the fuel and make 6.5 and 7.7hp respectively. Otherwise everything seems to be as it was in the previous incarnations... if you ignore the attrocious purple model they had on show which I am going to as I suspect it is just an attention grabber.
The Euro compliance is a good sign... I do love the smell of 2-smoke in the morning... smells like, um, well victory?... maybe not.

Click here to read the rest of this article from The Scooter Review