LML Scooters Aberdeen
Scooters are an eco-friendly, cost-saving mode of transportation that many people are turning to as an alternative to owning a car. Continue reading to learn more about LML scooters and get information on local companies and providers that will help you in your search.
---
Ecosse Motorcycles Ltd
01224-638894
72 Hutcheon Street
Aberdeen
Shirlaws Motorcycles
01224 584 855
92 Crown Street
Aberdeen
Moto Ecosse Ltd
0141 641 1199
16 Flemington Industrial Estate,Hamilton Raod
Glasgow
Stoddart'S Motorcycles
01631-564176
4 Soroba Road
Oban
Dbj Motorsport Ltd
01466 760787
Riggins Farm Cairnie
Huntly
Bike Smart Ltd
(122) 462-4777
244 King Street
Aberdeen
Frank Nicol Farm & Garden Machinery
01349 863854
Strathpeffer Road,
Dingwall
W.M.Dodds
01835 863381
Old Bongate Mill
Jedburgh
John D Yuille Atv Services
0845 4563846
The Aberdeenshire Centre Site 9 Huntly Ind Est Clashmach View
Huntly
Two Wheels
0131-667-7305
36 Peffermill Road
Edinburgh
LML Star Deluxe
Friday, 28 November 2008 16:39
LML Star Deluxe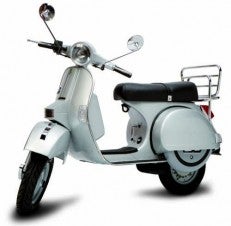 We all know the story behind LML product... essentially an Indian built Vespa... built from some old tooling that was retained by one means or another after a stint manufacturing for the Italians. LML have announced a couple of new models at EICMA in Milan.
Basically this is the same old machine that is licensed by a few companies globally, rebadged and sold around the world as things like the Genuine Stella in the USA, Belladonna in Oceania and Star in Europe. So what we have is essentially two new PX Vespas a 125 and 150cc version to update the range.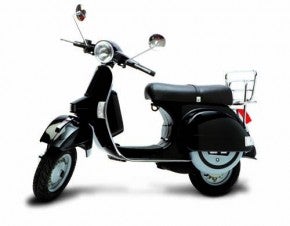 The new and exciting part seems that they have retained the 2-stroke format and acheived Euro 3 Compliance. The 2-stroke engines automagically mix the oil with the fuel and make 6.5 and 7.7hp respectively. Otherwise everything seems to be as it was in the previous incarnations... if you ignore the attrocious purple model they had on show which I am going to as I suspect it is just an attention grabber.
The Euro compliance is a good sign... I do love the smell of 2-smoke in the morning... smells like, um, well victory?... maybe not.

Click here to read the rest of this article from The Scooter Review